Finally, URBN Leaf has edibles!! I accidently had a few different varieties fall into my cart. Oops!
I want to start off by saying I was extremely skeptical with them only being allowed 10mg of THC per unit. I did see lots of flack online about this too. Boy was I surprised when I tried them.
Aurora Drift's Chocolate Chip Cookie
This is the edible I started off with. They're sold in a pack of two, and each cookie contains 5 mg of THC. They promote soft baked on the package; I can confirm they were both soft and very tasty!
(Sugars (Granulated Sugar, Brown Sugar, Cultured Sugar), Buckwheat Flour, Chocolate Chips (Sugar, Unsweetened Chocolate, Cocoa Butter), Date Puree, Flax Seed, Sunflower Oil, Water, Cocoa Powder, Rice Flour, Glycerin, Cocoa Butter, Natural Flavour, Salt, Sunflower Lecithin)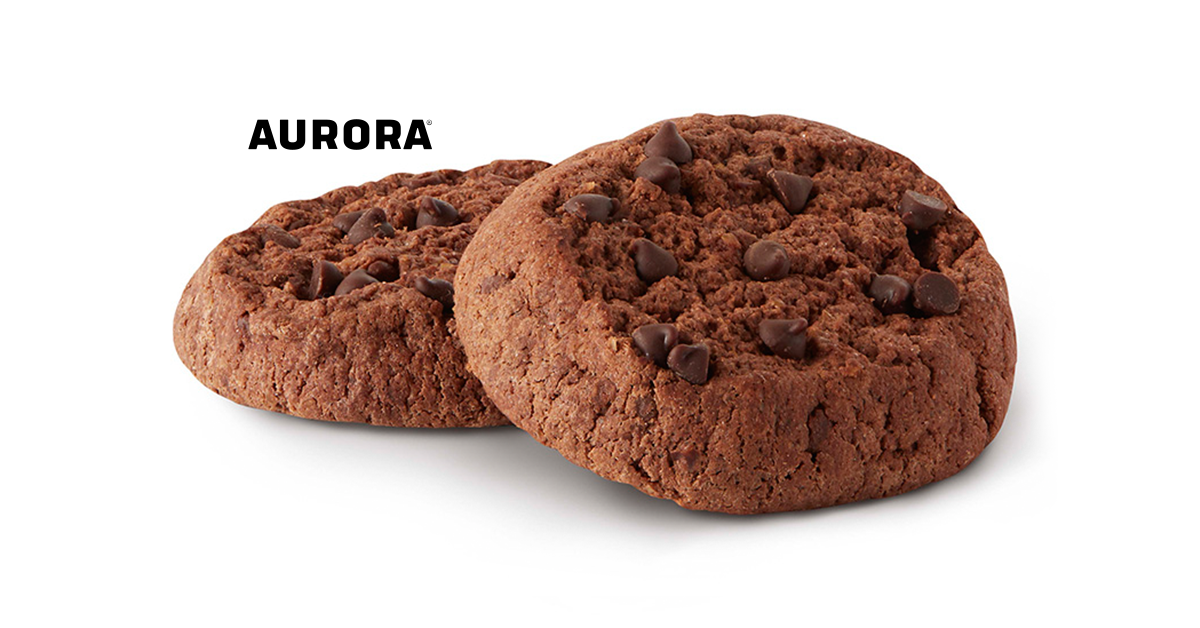 "A soft baked chocolate brownie flavored cookie infused with THC and ingested for a smoke free, longer lasting and more convenient experience than combustibles. Each convenient pack contains 10 mg of THC with two evenly dosed vegan gluten free and nut free cookies. So, invite a friend along for the ride." – Auroras Description of this yummy cookie
There is no way to reseal the package. But its super easy to place in a bag, share with a friend or even eat both (I ate both lol). Within 45 minutes I was feeling the effects. Edibles usually take over an hour to hit me; I have a slower metabolism. I started to feel relaxed and my muscles began feeling jello-esue (Lol trying to describe a high is fun!); Haha I giggled lots too. It lasted a long time which was even better. The cookies are the most expensive edible. At $13.99 still a good deal. They are vegan and nut-free; hats off to Aurora for thinking about dietary needs!
Let's move on to another one I tried the next day!
San Rafael's Pineapple Sativa gummy.
These little morsels tasted like Wine Gums and had a similar consistency to them. There are five gummies per container. Each gummy has 2mg of THC, for a total of 10mg. I started with two.
I really suggest the low and slow method.
You can always take more if needed. Two had me just chill. Not too much at all. After I consumed these I went and played Zombicide with friends! If you have never played, get on it. I also warn of the giggles! Your sides will ache the next day from all the laughter.
(Corn Syrup, Sugar, Water, Gelatin, Citric Acid, MCT Oil, Release and Glazing Agent (Vegetable Oil), Natural and Artificial Flavour, Artificial Colour)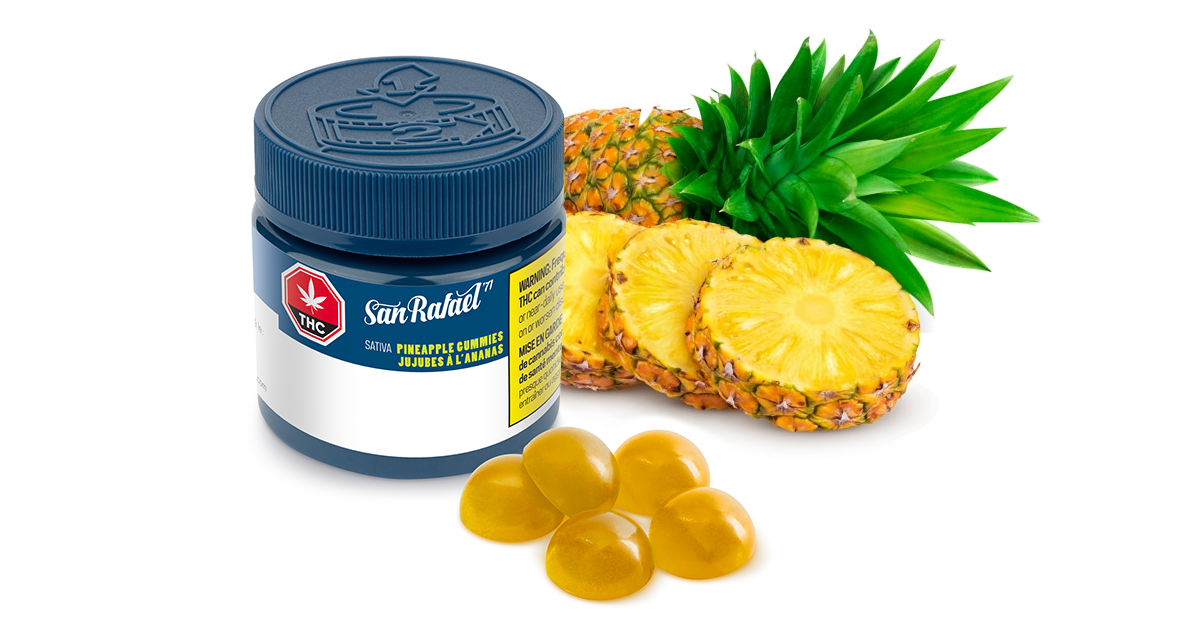 Say aloha to this sneaky little tiki treat. Made from pure high-quality cannabinoid extract with almost no cannabis taste, these Pineapple Sativa chews are a perfectly delicious way to create an uplifting cerebral high without smells, messes, or worries. With these bad boys the luau is a state of mind.- Aurora's Description of these yummy chews
I couldn't be happier with the small array of edibles we got in. The potency is damn good for being only 10mg / package. I cannot wait to try even more! Feel free to stop in and see what we have for selection. As always go low and slow. If you are new to edibles, one or two pieces might be lots. I even had a few experienced customers in, and they loved the product.
Happy Consuming!
<3 PEP