It's that time of year again! Christmas is not too far away. I have compiled a list of accessories any cannabis lover would be ecstatic about receiving; there are items to fit in everyone's budget!
Unsure About The Perfect Gift?
This gift covers it all! A gift card. Yes, we now have gift cards. You choose any $5 increment and we can load it up!! They can be used at both of our locations in Grande Prairie and Valleyview, AB.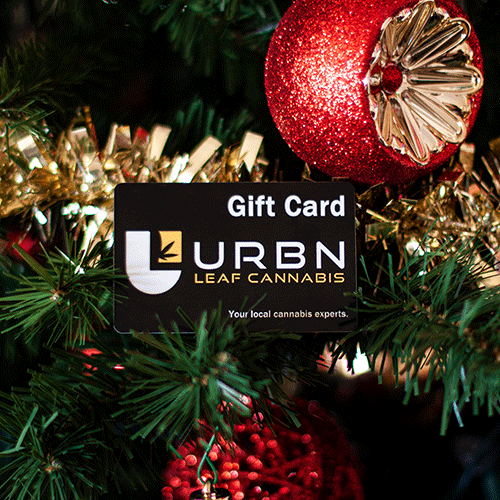 Octo-Taster
Our first item is the Octo-taster micro inhaler from GRAV Labs. This beauty comes in two sizes, 12mm and 16mm. Also, in an array of colors. The neatest thing about this taster is that its silicone skin makes it way harder to break. These are great to add to any stocking! Check out this snazzy video featuring the Octo-Taster! 
https://www.youtube.com/watch?v=IZ6lIwGeWzI
Papers and
Cones
These are another great stocking addition. We have a few different brands of papers.
My go to papers at the moment are The Greens from Canadian Lumber (a Canadian company)! They measure one and a quarter inches width, and are enclosed in a nice wrap with a filter tips booklet with 40 leaves. The Greens are 100% all natural, unbleached and untreated hemp paper to produce their cleanest, purest, and most natural paper possible. Filters and papers all in one package!
King Palms are pre rolled palm leaves with a corn husk filter. They range from .5g to 1.25g; that is one fat cone! They burn slow and smoke smooth. We also carry Zig Zag, RAW, Pure Hemp, Elements, and a few other brands in a variety of sizes!

The Genius Pipe
I cannot express enough how remarkable this piece is! The Genius Pipe is the next generation pipe which utilizes patented technology used in cooling nuclear reactors. Designed for maximum smoke draw and extreme cooling, Genius Pipe provides a healthy experience with lasting results every time. Checkout this video explaining its features: https://youtu.be/QIoIYGJMOVw
These bad boys come in two sizes in many different colors; they're super easy to clean as well! Feel free to checkout this review I did on this product: https://urbnleafcannabis.ca/the-urbn-august-review/

Sessions Water Pipe
Something new we have in is the water pipe from Session Goods. The Session water pipe is beautiful, functional, and unapologetically simple. From the tapered form and angled mouthpiece, to the way it feels in your hand and the sound it makes when you set it down, this modern designer water pipe is meant to seamlessly fit into your life and your home. Take a deep breath, relax, and enjoy your session.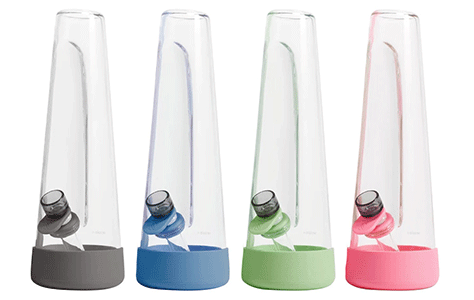 We can't forget about bud!! We have PR's, 1g 3.5g 7g and sooo much more! Or maybe you'd prefer some oils or capsules. Feel free to pop in at either location; our cannabis experts will gladly help you out 🙂
Happy Consuming!
<3 PEP