Hello again my fellow cannabis connoisseurs!! I hope you all have been well; I am super excited to tell you about a couple of strains I've been loving!
Vision Qwest (aka Strawberry Cough)
Let's start with Vision Qwest (Strawberry Cough). I only brought these in as 1g pre-rolls and I don't regret it. The sweet taste of strawberries is sure to please anyone; they're rolled perfectly without any runs in them! I started feeling the heady effects right away. I did have some mental clarity and was able to get a few things done. It put me in a great mood: extra smiley and bouncy! 🙂 Munchies were non-existent. I had focus as well. That is one characteristic I look for in a Sativa. We Grow BC is the manufacture of this strain. They have a few other ones that I have tried, and I really like them all.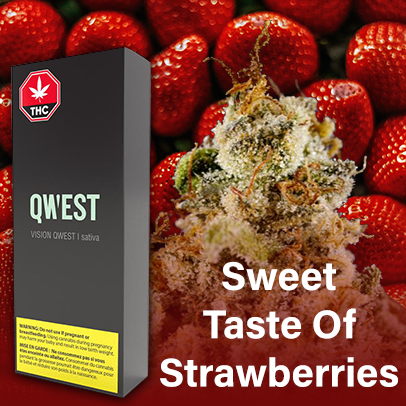 All Qwest Cannabis is small batch grown – allowing our growers to carefully monitor and track every plant and attend to each individual plant's needs. All Qwest Cannabis is hand trimmed – the most precise way of trimming. Having each bud custom trimmed ensures that the strains unique characteristics stand out. Our plants are nourished by pure mountain water which runs naturally through the Qwest Cannabis Estate. A true gift from nature, this water happens to be perfectly Ph balanced to the level that cannabis plants thrive on.  The Qwest Cannabis Estate sits in the Creston Valley – in the heart of British Columbia's traditional cannabis country – where world renowned BC Bud has been cultivated for decades. – Taken from the Qwest website https://www.qwestcannabis.com/product/vision-qwest/
Gabriola (aka Frost Monster)
Let's dive right into this beautiful looking flower from the one and only Broken Coast. The strain name is Frost Monster and man oh man is it ever frosty! I love Broken Coast Products. Grown indoors and hand trimmed with precision, they are small batch grown and expertly looked after. Each grow room only has one strain in them. This strain was bad for the munchies, so be prepared.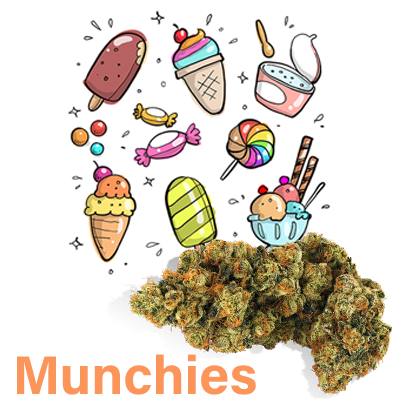 These buds look and smell amazing. Not too heady of a high, but a great body stone. Lasted for a few hours as well. No focus on this one. Its best for when you really need to just forget about the day and drift into la la land.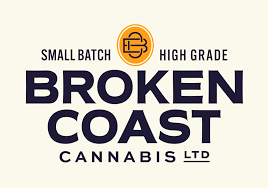 This is a Broken Coast original with a unique look & smell. It is dense, with beautifully coloured emerald green buds and a thick frosting of trichomes. The result of complicated in-house hybridization, Gabriola's genetic history is unique to Broken Coast. Gabriola's beautifully colored fox tailed buds have such dense trichome coverage that it earned the name Frost Monster before being selected as a core strain. https://www.brokencoast.com/